Pediatric Ingrown Toenails

An ingrown toenail (Onychocryptosis) occurs when the nail's edge grows toward the skin of the toe causing pain, discomfort, and sometimes infection.
Symptoms, Causes, and Treatment for Pediatric Ingrown Toenails
What Causes Ingrown Toenails in Children?
The most common causes of pediatric ingrown toenails are ill-fitting shoes and trimming the toenail incorrectly.
The best ways to prevent ingrown toenails are:

Ensuring the child's shoes are not too narrow
Cutting the toenail straight across – do not "round" the corners of the nail
Trimming toenails about once a week, but not too short
Gently lifting the corners of the toenails after bathing
While the big toe is the one most often affected, children (and adults) may get an ingrown nail on any toe.
If your child has an ingrown toenail, the skin around the nail may be red and swollen, often appearing as though the skin is growing over the nail. There may also be a bit of pus, particularly if the nail has become infected.
The child may also feel pain or discomfort. Often, this is evident by the way the child walks, as they may limp or grimace.
Treating Ingrown Toenails in Children
Treatment depends on the severity of the issue, whether infection is present, and history. Typically, Dr. Jarman begins by properly trimming the affected nail and applying an antibiotic ointment in the event of infection. If necessary, he applies a local anesthetic to ensure the child remains comfortable during treatment.
Unfortunately, ingrown toenails do not usually heal without treatment. However, most patients experience relief within 48 hours. Full healing may take up to two weeks.
Home Care for Pediatric Ingrown Toenails
Dr. Jarman will give you specific instructions on caring for your child's ingrown toenail. Possible recommendations include:
Wearing sandals to alleviate pressure on the toe
Applying Neosporin (or another antibiotic ointment) if infected
Soaking the foot
If your child develops a fever or if you notice a red streak that spreads past the affected toe, call the doctor immediately at (480) 534-7220.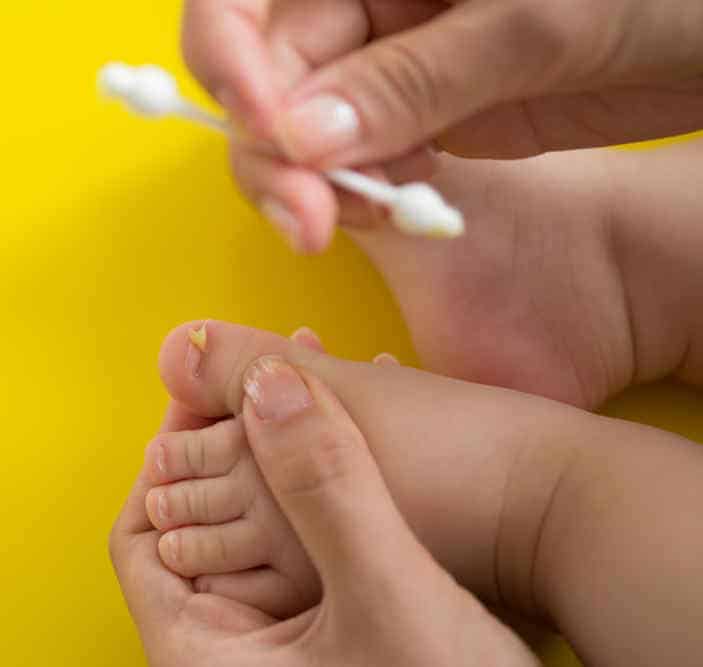 Your child's feet are designed for life
Make an appointment today if your child has Pediatric Ingrown Toenails.