Learn more about our office staff!
One of my favorite childhood memories was playing dress up! I was the only girl with 3 brothers, so I was obsessed with always being the princess, and my brothers would always pretend to be rescuing me. We would go on bike rides; and pretend to fight off all the "bad guys". I always was in something Disney princess related- and I'm sure that is what sparked my current obsession with Disney! 
One of my favorite childhood memories is when me and my family would take our annual trip to California and we would go to Legoland, the beach, and make S'mores… and just enjoy eachother's company!
My favorite memory from my childhood would be every Friday night my family would get together and go out for dinner, and rent a movie. We always had to make sure that we were home for dinner that particular night and no plans. During dinner, it was nice to hear about my families week.  
My best childhood memories revolve around my younger brother Michael, he was my best friend. When we were little every Christmas Eve, we would be so excited for Santa to come. We would sleep in the same room and stay up all night. We could never sleep – we were too excited. We would tiptoe into my parents room all night long to see what time it was, the night seemed to go on forever. The next morning when we opened presents, he would always be so excited for everything and would jump up and down at every gift. I am so grateful to have shared a childhood with a sibling like him.
My favorite childhood memory was of visiting my grandma in Manti, Utah. She would take me with her to help with the Seniors in her small town. My family and I would spend one day swimming at Snow College then go for delicious pizza.
One of my favorite childhood memories is playing "soft" wiffle ball in the house with my brothers. we would make the bases out of pillows and bundle socks into a ball to hit with the bat so we could play in the house and not break anything. We inevitably still broke things. 
Rhett – Medical Assistant
I remember one summer growing up that a huge monsoon blew through town and flooded my backyard. The next day there were still massive mud puddles in the back, and it was a Saturday! My sisters and I spent the entire day playing, but our fun abruptly ended when my mom saw us throwing mud balls at the windows.
Kimmie – Medical Assistant
One of my favorite memories of growing up was celebrating Halloween. My parents made sure we dressed up every year even when we started when we were super little. We lived in a popular are for trick or treating and we go to every haunted house and try to collect as much candy as our pillow cases would hold.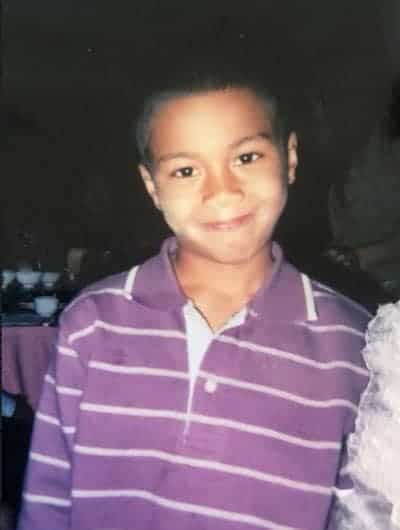 My favorite childhood memory is getting lost at the beach when I was 4.
Stephanie – Surgery Scheduler
I'm from Illinois but have spent most of my adult life in Arizona! I always knew I wanted to work and make a meaningful impact in healthcare. I study Health Management & Policy at ASU. In my free time I enjoy learning new skills, trying new foods, watching movies, traveling, hiking, and yoga.
One of my favorite childhood memories was my birthday parties every year! My brother's birthday is a few days after mine, so we would go all out. I loved having all my family and friends around; my mom would make my favorite cake, and I really learned to celebrate the gift of life!
Peg – Marketing/Community Liaison
I grew up in a rural area back east and really just enjoyed spending time outdoors and with our many animals. We had tons of trees on the property and a huge walnut tree that my brother and I would climb. This same tree had a tire swing. Neighbor kids would come over and we would have double decker spinning contests on that tire swing. This walnut tree also provided a good snack. We would grab hammers from the garage, crack walnuts open and eat till we were full.