Contact Pediatric Foot & Ankle
Mikkel C. Jarman, DPM, FACFAS
Dr. Jarman is a board-certified pediatric podiatrist who has been treating children with foot conditions since 2014. He knows the significance of early diagnosis and treatment of foot issues and is dedicated to your child's health. Make an appointment with Dr. Jarman now and let him help you keep your child's feet healthy!
Treating children with compassion and care.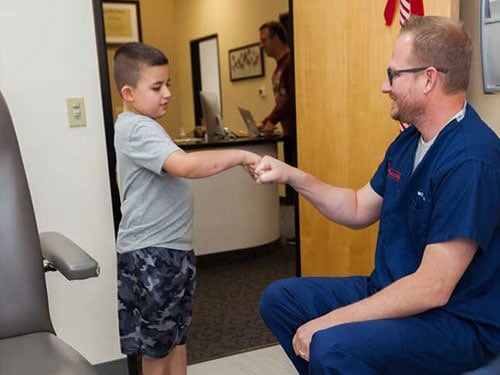 My First Visit to Pediatric Foot & Ankle
Who is Dr. Mikkel Jarman?
Monday 9:00 am – 5:00 pm
Tuesday 9:00 am – 5:00 pm
Wednesday 9:00 am – 5:00 pm
Thursday 9:00 am – 5:00 pm
Friday 9:00 am – 5:00 pm
Closed: Sat. Sun.
Stay connected with Pediatric Foot & Ankle through our social media channels.
Your child's feet are designed for life
Contact Our Office to Schedule an Appointment For Your Child Today!